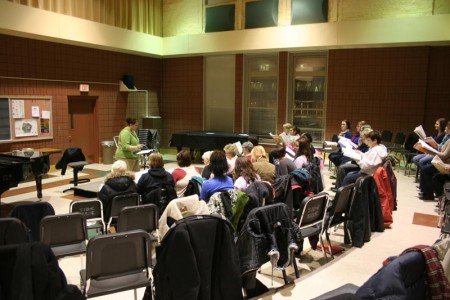 We rehearse on Mondays at 7:00 when SIU is in session, starting on the second week of the semester, based on the SIU academic calendar.
Rehearsals are held in Room 115 of Altgeld Hall on the SIU campus.  This is on the left when using the upper entrance on the west side of the building.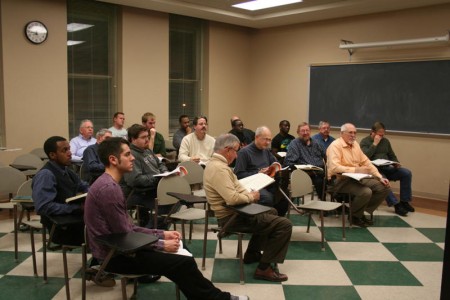 Over the semester, weekly rehearsals evolve from sectional work to foreign language pronunciation coaching to careful focus on  interpretation.
Learning aids such as midi files for individual parts are sometimes available on the links page.