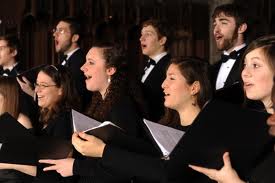 Auditions are not required, though some basic musical knowledge is required.
Here's the scoop for this semester
Registration and first rehearsal- Monday, August 28th, 2017 from 6:30 – 9:15pm in Room 115 of Altgeld Hall at SIU
Picking up where the complete solar eclipse leaves off a week earlier, this  semester's program will be entitled "To the Field of Stars" and will feature music that points us to the heavens.
Check the Performances tab above for a post containing more information on the work and the concerts.
The fee is $56 (the usual $30 registration fee, plus the cost of the music).
The music can be picked up  at the first rehearsal.